From Yellow Star to Pop Star by @doritoliver
"Absorbing and life-affirming!" – Dr Yasmin Saleem
Contact us to obtain a copy of the book for review by clicking here.
"A wonderful, inspiring story written by a wonderful, inspiring woman!" – Richard Masefield 
It is not that I want to remember, it is simply that I cannot forget.
When Dorit Oliver was just four years old she sang and danced in front of the future king of Yugoslavia. By six years old she was in hiding from the German soldiers who were rounding up and transporting her fellow Jews to concentration camps around Europe.
Years of terror follow, with narrow escapes from capture and bombing raids plus betrayals by those she thought were her friends until, at last, she and her mother are rescued from the cellar in which they are hiding.
Singing helps her survive those dark days. But the Holocaust is only part of Dorit's amazing story. After the war, stateless and without papers, she joins a touring dance troupe in order to be permitted to travel. She studies by day and sings and dances in seedy clubs by night until a talent scout spots her and then her story really begins.
Biography of Dorit Oliver-Wolff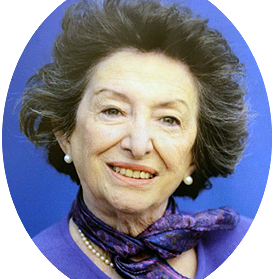 Dorit Oliver-Wolff is an accomplished public speaker and is dedicated to educating others about the consequences of the Holocaust. She has appeared on numerous interviews on local and national radio stations including Radio 5 Live, and was featured in a documentary for BBC One's Inside Out programme to mark the 70th anniversary of the Holocaust.
On Holocaust Memorial Day on 3rd February 2015 she received one of the limited run of medals given out to Holocaust survivors by George Osbourne, Chancellor of the Exchequer, for her work with the schools, colleges and communities across the United Kingdom that offer educational programmes about the Holocaust to their students. In 2015 she won the Eastbourne Achievers 'Services to Education' Award.
"Her hair raising true life adventures have you on the edge of your seat and I found it impossible to put the book down. To experience the fear and horror of living through the holocaust from such a young age and yet to to have come through it all to triumph and succeed, is nothing short of amazing!" – Jane  Kemp
Contact us to obtain a copy of the book for review by clicking here.